Description
EVERKI Flight Laptop Briefcase 16" , Checkpoint friendly design, Felt-lined iPad/tablet pocket, Well-organized compartments, Ergonomic shoulder pad
With the success of its Flight backpack, Everki saw fit to repackage this bag's quality, functionality and spirit in briefcase form. The Flight laptop briefcase is rugged enough for the road warrior yet sleek enough for the professional. What's more, its innovative felt-lined, Checkpoint Friendly 16" laptop compartment makes it perfect for travel. This compartment opens a full 180 degrees and allows the bag to pass quickly and easily through the airport x-ray scanner without having to remove the laptop, minimising hassle and making boarding a breeze.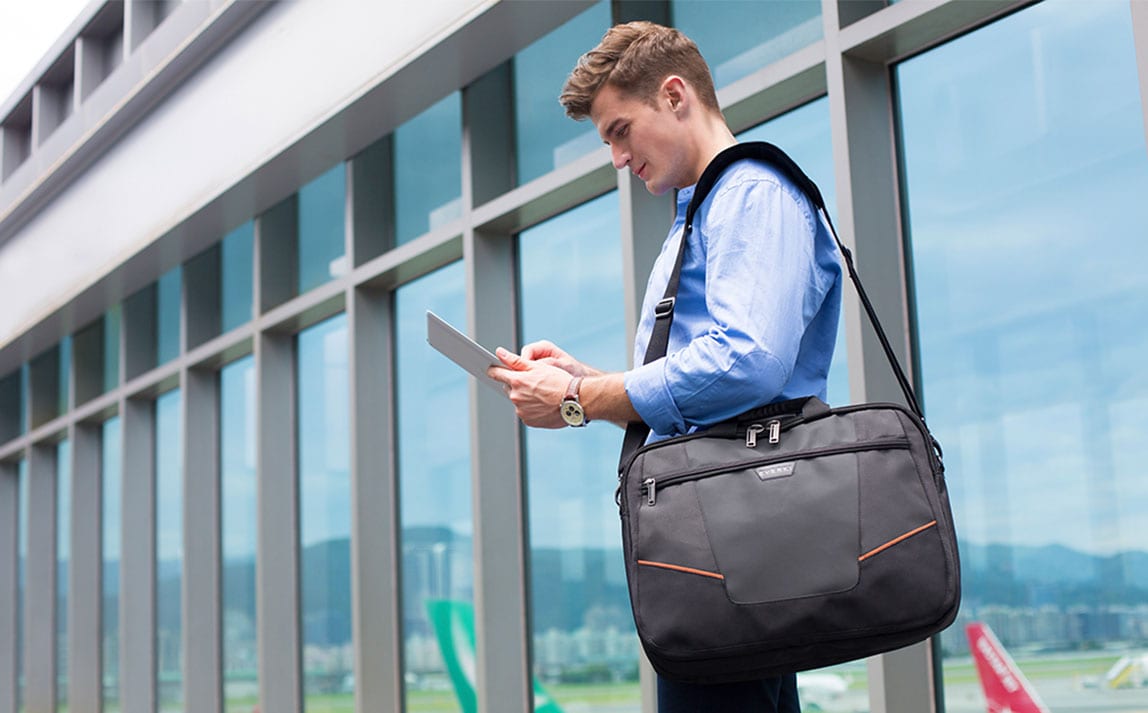 The Flight Series – Now You're Ready For Take-Off
The Flight series of laptop bags is designed with organization and carrying capacity in mind. They are rugged enough for the seasoned road warrior, yet sleek enough for the mobile professional. The Checkpoint Friendly design allows you to effortlessly sail through security checkpoints and makes the bags perfect for frequent flyers. These laptop bags capably handle all your technology needs, with a dedicated laptop compartment and an iPad/Kindle/tablet pocket that are lined with super-soft felt. The Flight bags maintain a compact profile, and have well thought-out spots for just about everything you could want to take with you on a trip or on your daily commute to the office. With high quality materials, durable construction and well executed features, the Flight series of bags ensures that you're always ready for takeoff.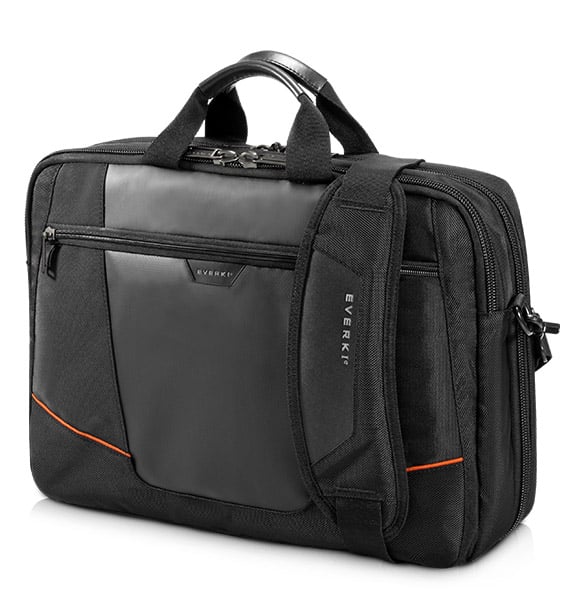 EVERKI's Travel-Ready Laptop Briefcase For The Mobile Professional.
The Flight Briefcase is the sophisticated side of the Flight Backpack. Its durable materials and three-compartment design make it perfect for business flights or your daily commute. With a dedicated Checkpoint Friendly technology compartment, you'll feel confident when you stow your laptop and tablet safely and securely in the super-soft signature orange felt interior. A second large compartment lets you take along paperwork, external devices, and travel accessories, and also sports pockets, pouches and slots for pens, business cards and phone. The smaller, zippered front compartment allows you to keep passports and other travel documents close at hand for a stress-free journey, wherever the destination.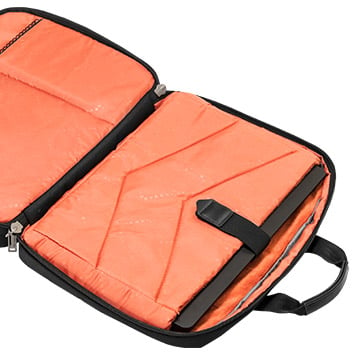 Travel Friendly 16-Inch Laptop Compartment
The Flight Briefcase comes equipped with a dedicated technology compartment that's Checkpoint Friendly. Simply open the Flight up 180 degrees, lay it flat, and your bag will quickly pass through the scanner. Should you need to remove your laptop, you can access it easily without removing other contents.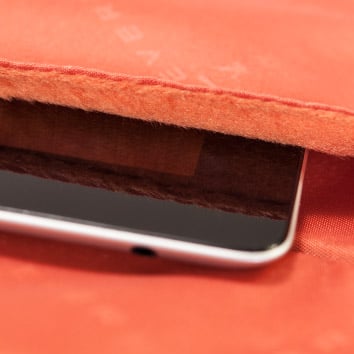 Felt-Lined IPad/Kindle/Tablet Pocket
The technology compartment includes a separate, fully lined tablet pocket to safely carry your iPad or Kindle. Super-soft felt will keep your tablet safe and secure, and your device won't rub against anything else in your briefcase.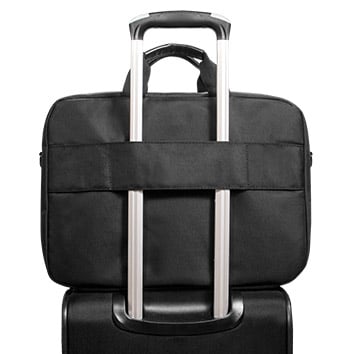 Trolley Handle Pass-Through
When traveling with many bags, the trolley handle pass-through on the back of the Flight Briefcase allows you to double your efforts. Simply slip the Flight onto the handle of your luggage and you're ready to wheel through the airport.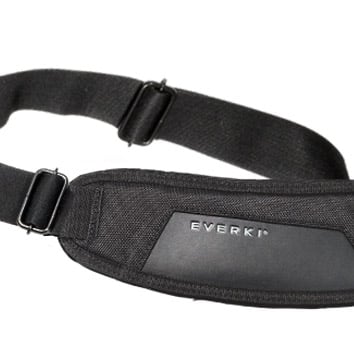 Ergonomic Two-Way Adjustable Shoulder Strap
The Flight Briefcase is built for comfort, even with a full load. An ergonomic, two-way adjustable shoulder strap allows fine adjustments for maximum comfort, and its wide, soft shoulder pad prevents slipping and pitches in to absorb some of the weight.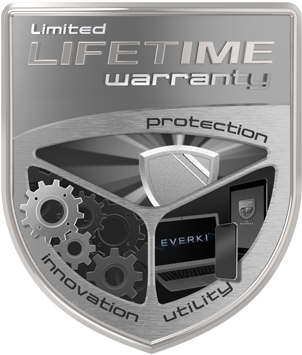 Peace Of Mind
EVERKI makes products of value because we value our relationships. Every product EVERKI makes comes with our Limited Lifetime Warranty which covers manufacturing defects over the entire life of the product. EVERKI. We give you Peace of mind.
Secure Payment Options